City climbing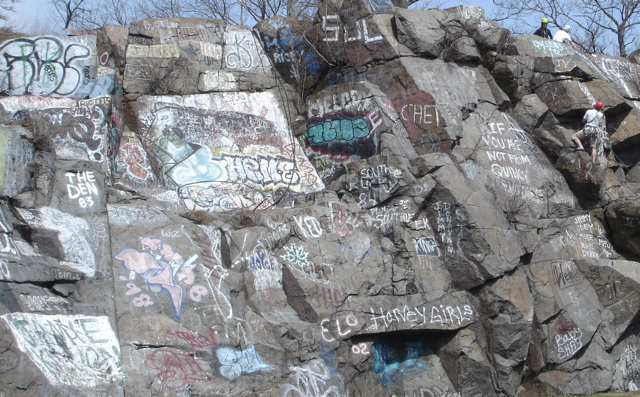 I went to my first urban crag last weekend: Quincy Quarries. It's a filled-in old quarry with mostly top-rope climbs, covered in graffiti, and just a minute or two's walk from the road. You can even take the T there.
I only did a few climbs — including Outside Corner (5.8), Manic Depressive (5.8), and what I'd guess was a 5.9 or 10a on K-Wall.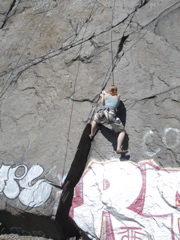 Notes:
Ropes can get staticky! My fingers were getting shocked consistently as I fed rope while belaying. Weird stuff.
I got to re-learn rappelling. The more I practice, the less scared I hope to be.
Aww yeah, the familiar site of blood smears on the rock..
Great PDF of Quincy, with route map, walls, directions
No Comments
Be the first to comment!
Leave a Reply