Romanesco
In honor of getting to see Benoît Mandelbrot speak yesterday at IBM in Cambridge, and of his mention of the crazy-cool cauliflower/broccoli mix romanesco, I tried to draw a 2-D version of the fractal veggie in Processing. I wanted to project it onto cones, but I just don't have the time right now.
This is a fractal-like thing I made up from Fermat's spiral and discs, which I've been playing around with lately.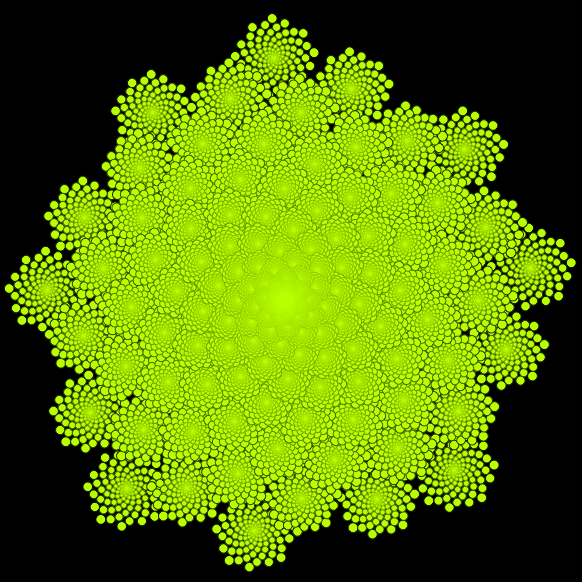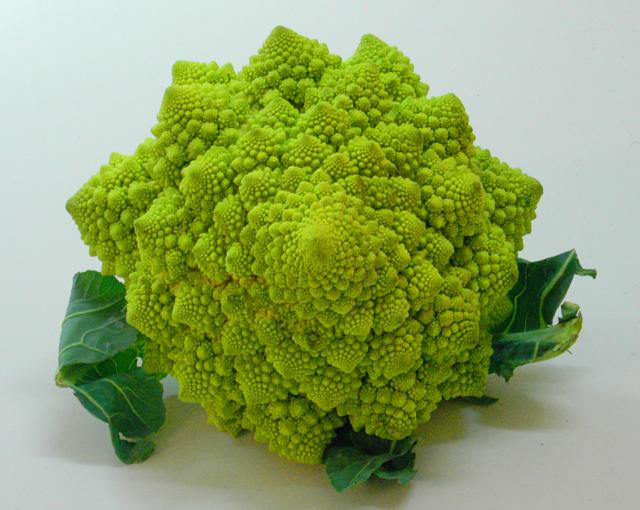 Another really nice photo of romanesco
Nice collection of photos and commentary on romanesco and fractals
2 Comments
Nils replied:


Hey, I'm a student from Germany and have a math project about fractals in nature… and I picked the Romanesco as one of the examples. However, I'm not sure how an equation describing the whole thing (i.e. not just one spiral) would look like. Any ideas?

A quick response would be much appreciated (:

regards,
Nils

February 17th, 2008 at 5:00 pm. Permalink.
Leave a Reply