MP3 player software.
Here are the current results of the survey I posted last night: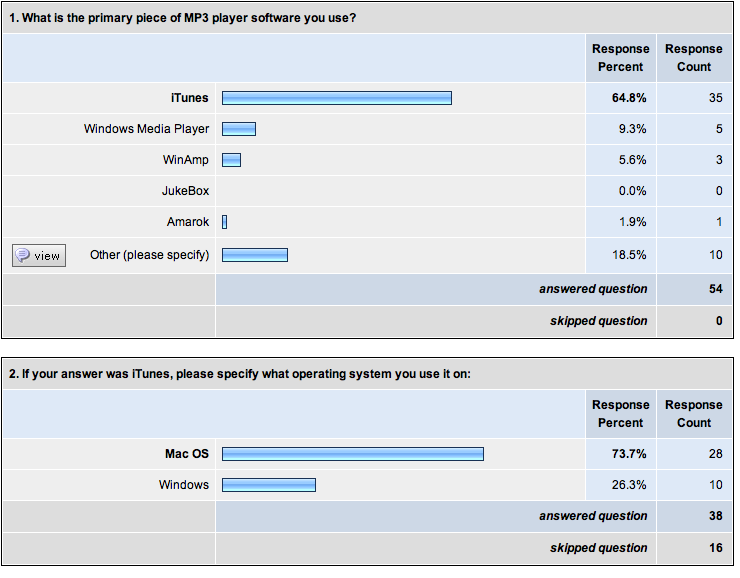 Here's what the ten people in the "Other" category are using: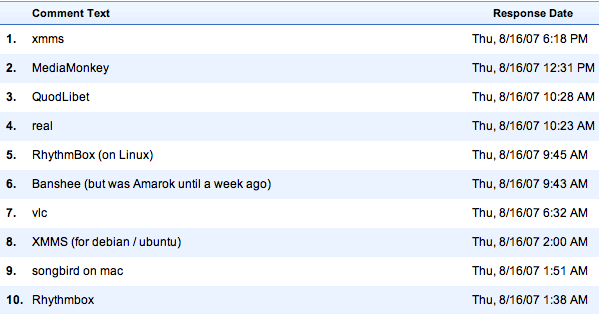 Thanks for all of your responses! Even though this is certainly not an unbiased sample set, it looks like building something for iTunes is a pretty safe way to go. Hooray for quantitative decision-making!
No Comments
Be the first to comment!
Leave a Reply